Our Menu
We serve fresh, healthy, vegan and vegetarian home-style Indian food.
We have four main dishes changing daily. You can combine them according to your taste. Our Thali gives you the full experience of all our menus, including a drink of your choice like a delicious Mango Lassi.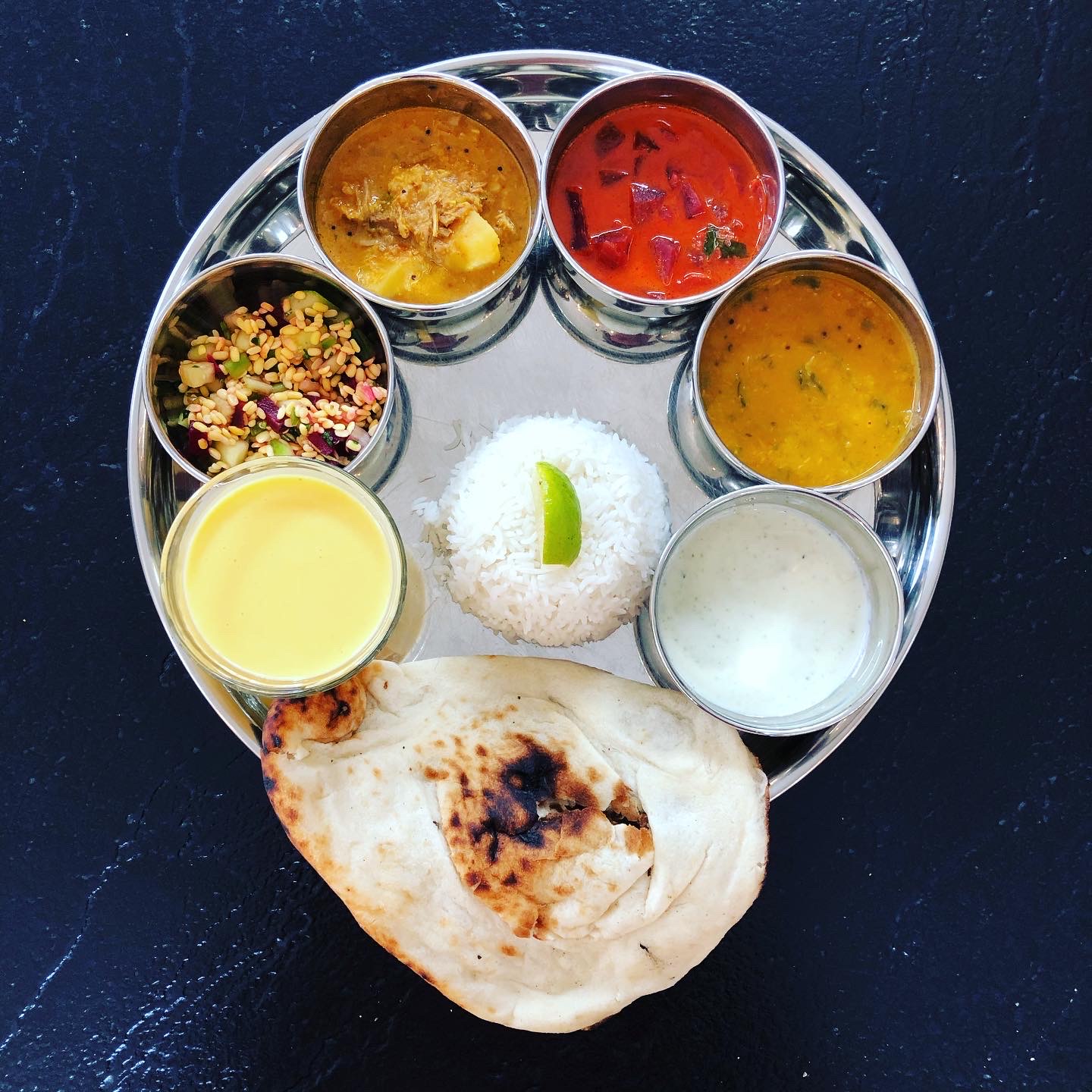 Today's Menu
Dosa
Our Masala Dosa - savory crepes - takes you directly to South India.
We prepare the fermented batter from rice and lentils. Masala Dosa is is served with potato filling, coconut chutney and sambar. The result is a delicious vegan and glutenfree snack.
Masala Dosa typically is South Indian breakfast. However, because of its popularity, it is also consumed throughout the day. You can enjoy this authentic delicacy on weekends at Markthalle.
Friday & Saturday
6:00pm - 8:30pm